News
Making Community Champions
09 November 2016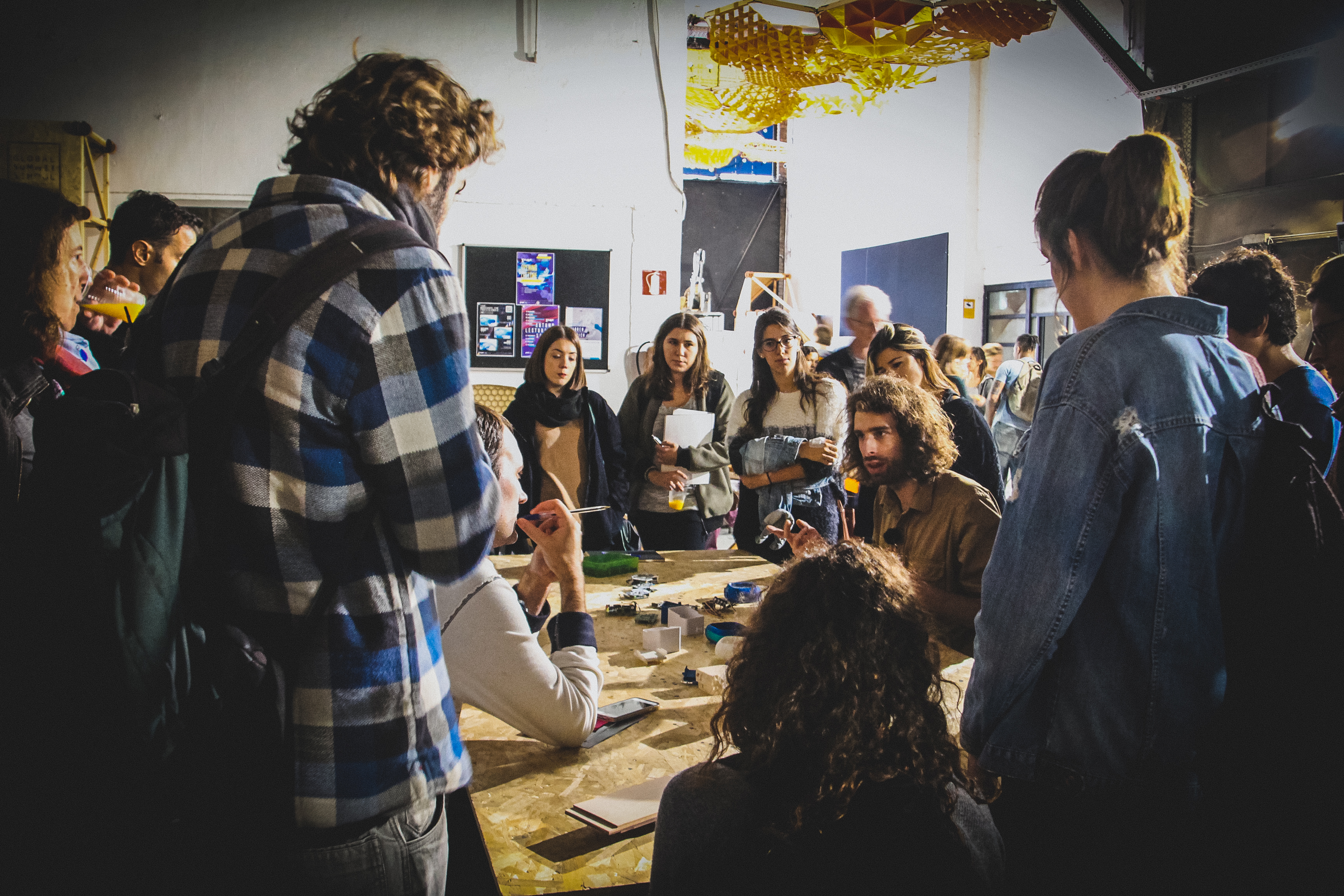 How do we give citizens the tools and methodologies to address their environmental concerns?
The first Making Sense campaign in Barcelona kicked off on Saturday 5th November with a full house. A few short presentations from project organisers Gui Seiz, Guillem Camprodon and Mara Balestrini took the attendants through the ambition of the Making Sense project, the technology we'll be appropriating for the first sensor – Smart Citizen – and a call to arms to get in involved in the first pilot.
But first we have to make sense of the issues that surround us and the community and resources we have at our disposal.
Issue mapping
We all gathered together to map pressing issues in different Barcelona neighbourhoods for the Making Sense team and the first pilot participants to start scoping.
Resource mapping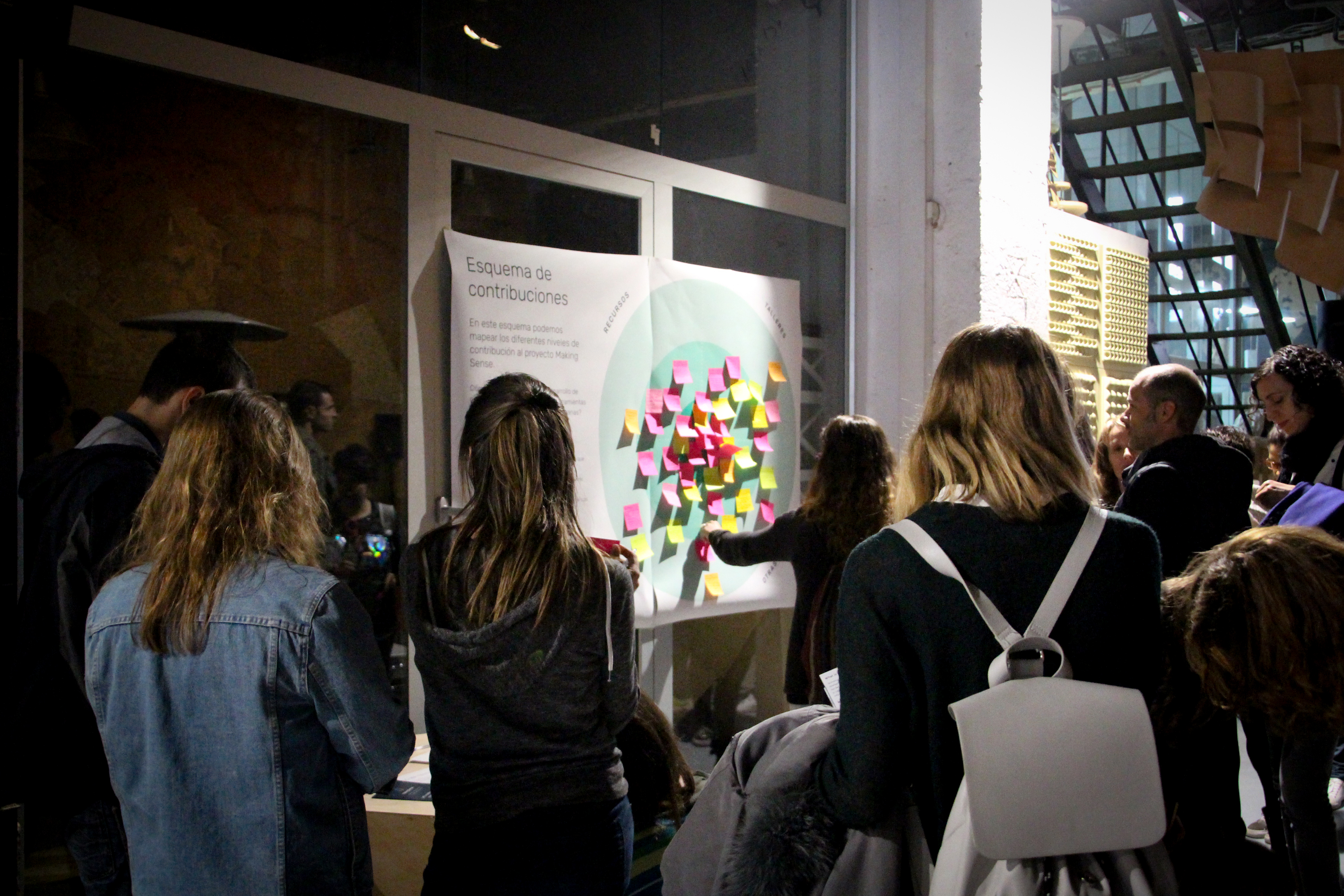 The next thing we mapped was the community resources to identify opportunities and contributions from within the attendees and prospective community. Participants pinned a post it with their name, email and skills to a target that indicated the type of contribution and time available to dedicate to the project.
It is easy to forget just how diverse and multitalented a community of activists can be it was fantastic to see that we had local residents designers, teachers, developers, economists and activists in attendance (and some were all of the above!)

#LearningByTheAction! ?
Mapeando a través de post-it recursos, ideas, talleres… que podrían aportar los participantes en el proyecto pic.twitter.com/UreOEFo6lf

— Kubik Barcelona (@kubikbcn) November 5, 2016
What's next
For the initial pilot we have a limited set of sensors, so the next step is selecting 25 participants to help us test the technology and methodologies – ready for the beginning of sensing next week!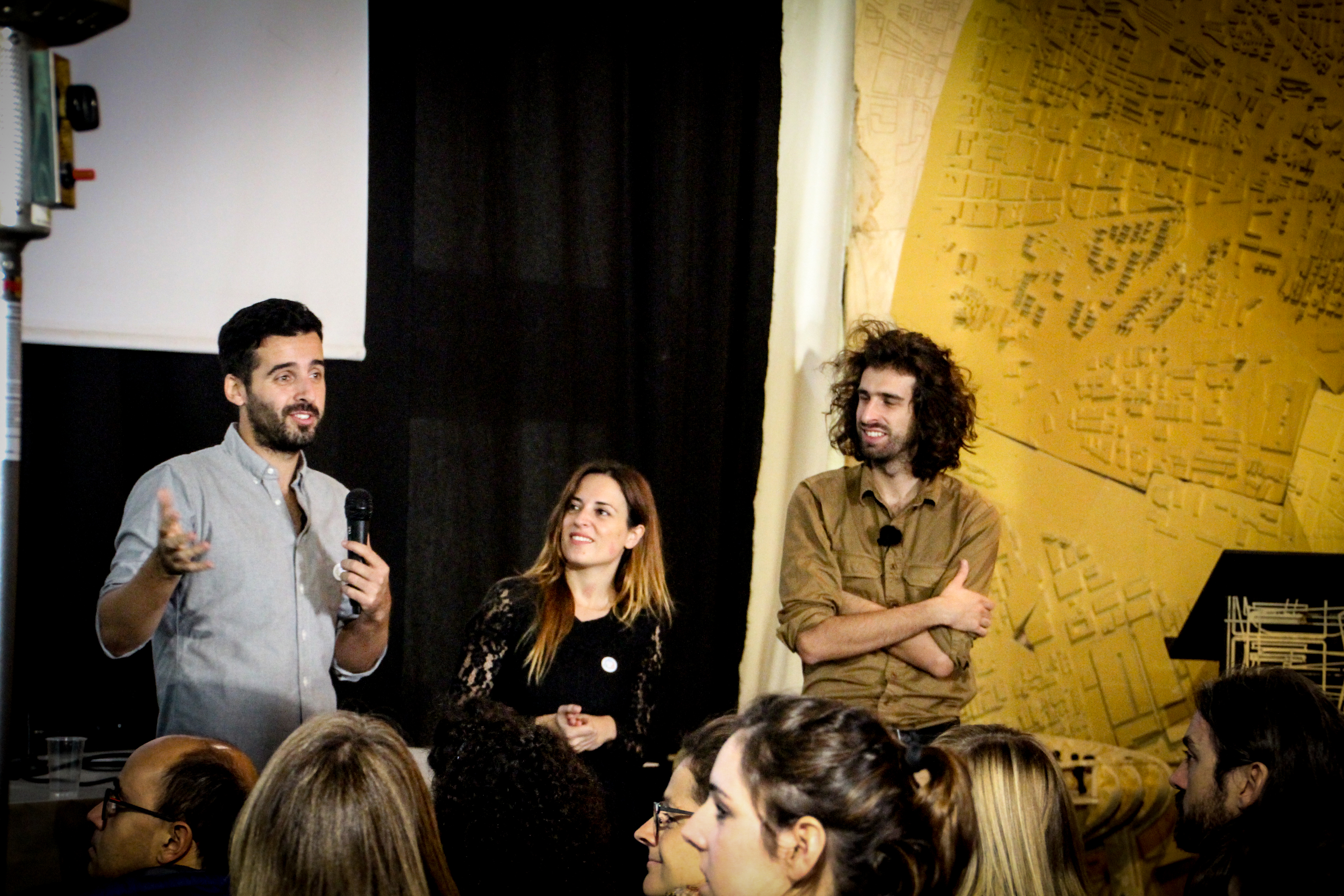 The Making Sense team in Barcelona wants to thank everyone for their contribution, and we look forward to seeing what we can sense, make sense and make better in our neighbourhoods