Workshop
Citizen Empowerment in the Making
13 January 2017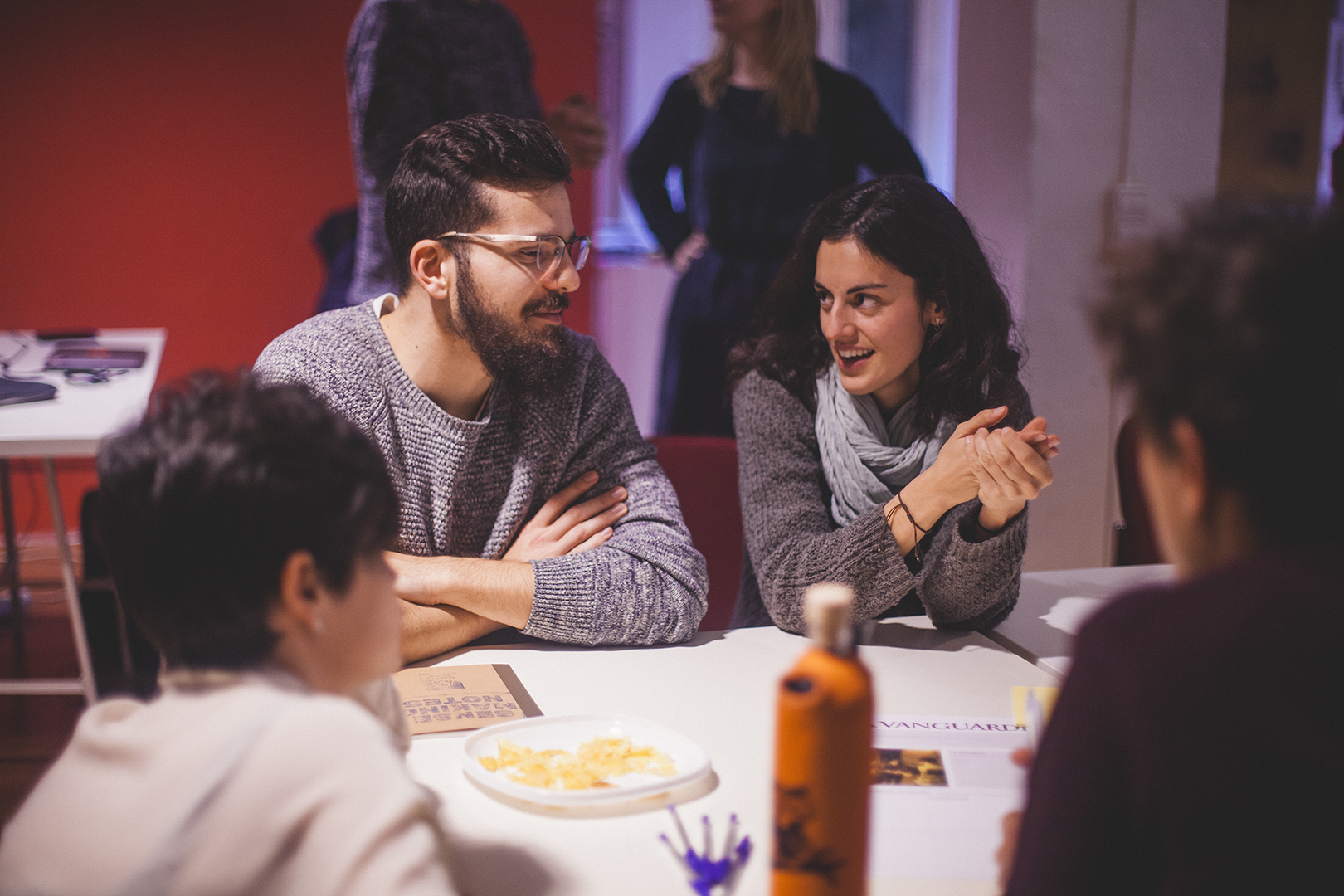 The Making Sense
Beta Pilot
in Barcelona is coming to an end and we are in the process of producing the "beta action", an urban intervention that aims to raise awareness about noise pollution and its effects on our health.
Last Tuesday (10/01) we held a workshop at Kubik, where over 27 community members worked in groups to develop four action intervention proposals. We followed a futures technique whereby people use a template of a newspaper (dated in the future) to report on the change that they want to see happening in reality. They then describe the news story by providing detail on how the intervention was made possible and what was required in the process. The task allows people to envision creative and impactful interventions as well as to describe what would be required to implement them.
After presenting all four ideas, the participants voted their favourite. The chosen one aimed to to raise awareness about noise levels in the Plaza del Sol, in Gracia, where a group of neighbours would use sensors to measure noise and represent the collected data via LED displays.
All the proposed ideas were provocative and interesting, and had both pros and cons. This became clear during the post-voting debate, in which we also discussed how to adapt the most voted idea to be feasible in the time available.

From bits to atoms
After the workshop, the Making Sense team worked to verify the viability of the proposed "beta action". After much debate and research, we began to develop a prototype, which starts with the most voted idea but also includes aspects of the other three ideas proposed by participants. The key aim is to address the objectives that were agreed upon at the end of the workshop: to become aware of noise in our environments and to encourage participation.
We have sketched a participatory urban installation, that enables people to trigger a button to discover noise levels in situ. The button is mounted on a box that contains a Smart Citizen Kit and is connected to a long LED floor display. The installation contextualises the sensed data by providing information on what the current local regulations say and medical information about the effects of noise in our health.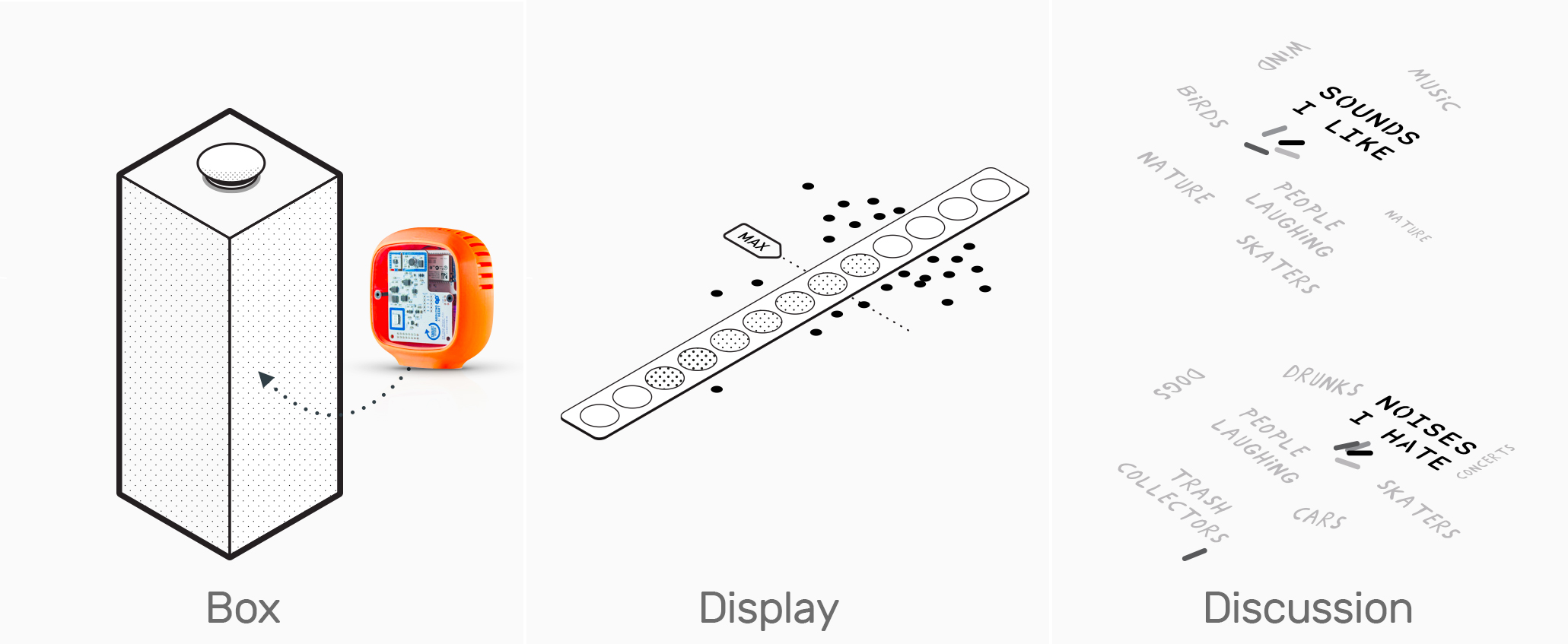 In addition, using stencils and chalk, neighbours will be able to occupy the public space by expressing their perceptions, desires and concerns about noise and sound in their neighbourhood.
In the next workshop, to be held on the 17th, we will further identify how we want to create awareness and what other kinds of participation the piece should encourage. We will also organise ourselves so that everyone can participate in the tasks that best fit their interests and talents.