Workshop
Graduation day!
22 February 2017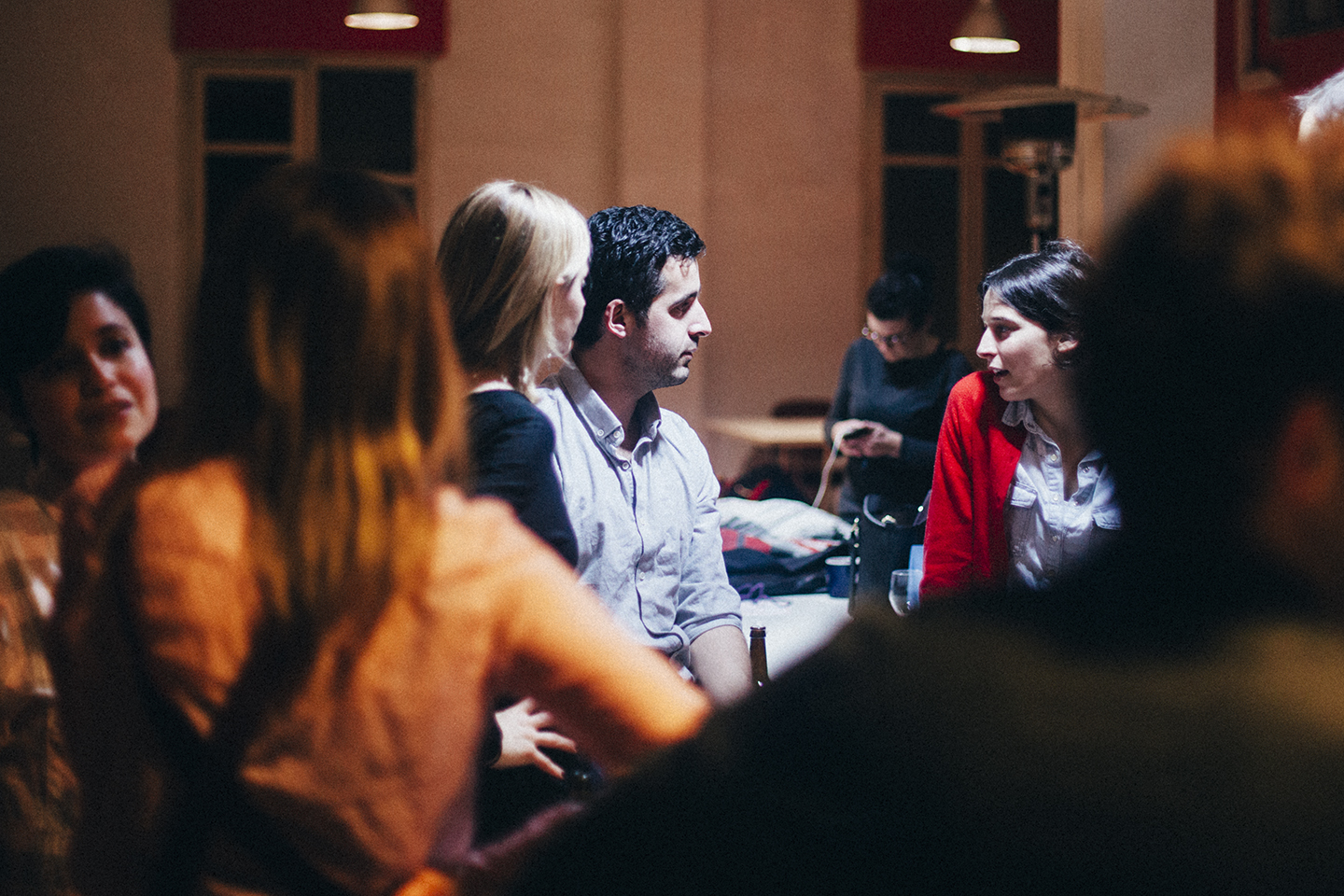 The Beta Pilot is reaching its end, now it's time to celebrate with our Community Champions!
The end of Making Sense's Beta pilot is the beginning for the next aim of the project, to encourage citizens to design and implement our next pilot; made for real citizens by real citizens.
On February 14th we met at Kubik, the first co-working of Barcelona, to acknowledge our community champions for their active participation in the pilot and setting the stage for their future collaboration in the Making Sense community.
The team welcomed the community champions with an aperitif prepared by Slow Mov, a platform to purchase food directly from local producers while promoting responsible and sustainable consumption. We had the opportunity to taste organic handmade pizzas and a selection of artisanal beers brewed locally in Barcelona.
Then, the community champions shared their thoughts and opinions about the general experience of the Beta Pilot, talking about the issue of noise, their learning, the organisation, the team, and their general satisfaction about the pilot.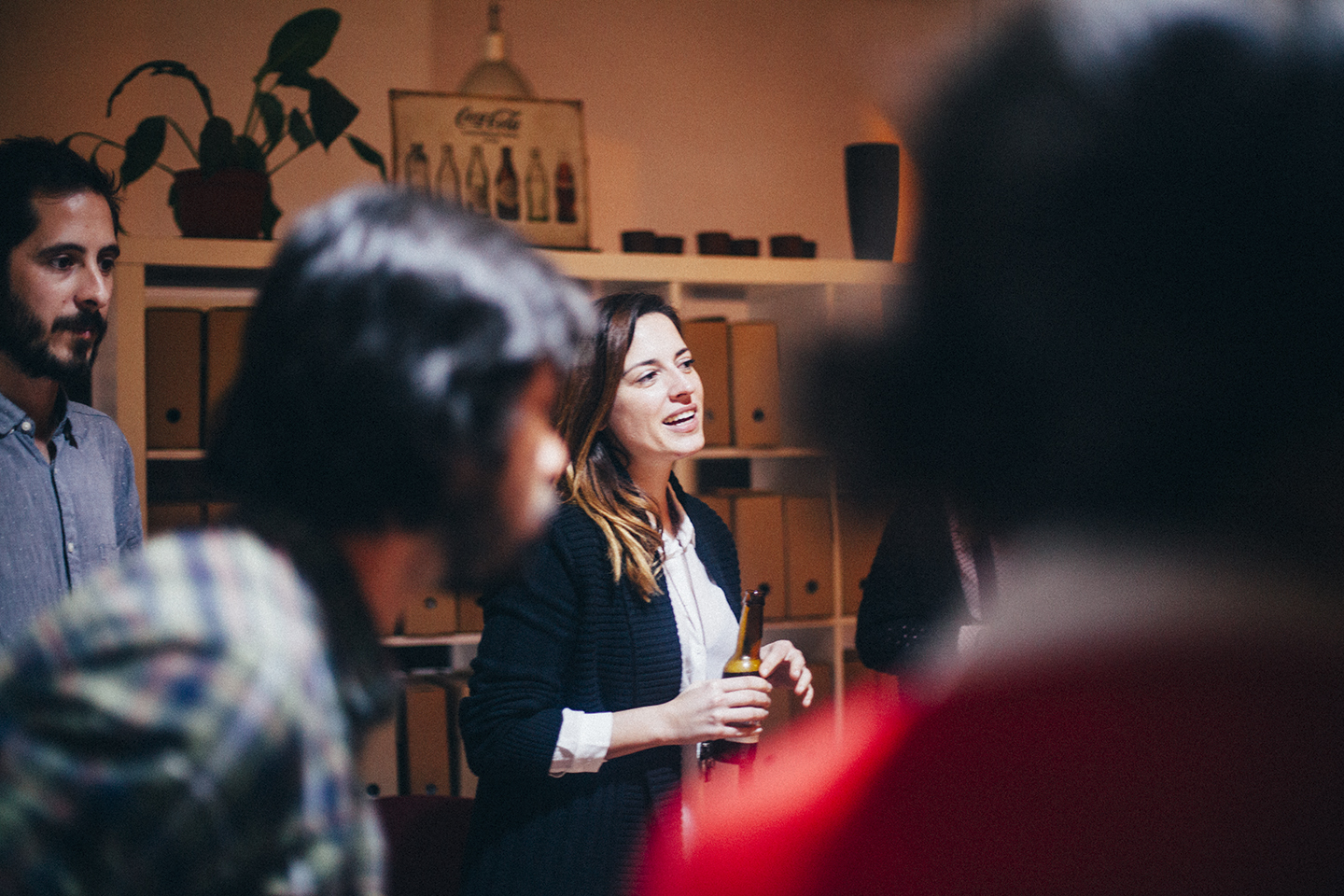 It was an emotional moment in which community champions talked about mostly appreciating the experience of meeting a great community of citizens interested in working collectively for positive change. They also acknowledged the job of the team in organising the activities and stimulating the cohesion of the group.
A drawback they mentioned was the lack of time to delve deeper into the activities, especially the making phase for our final action.
Community champions revisited all of the activities developed during the 3 months of the pilot, evaluating their level of satisfaction with each one and suggesting ways to improve them.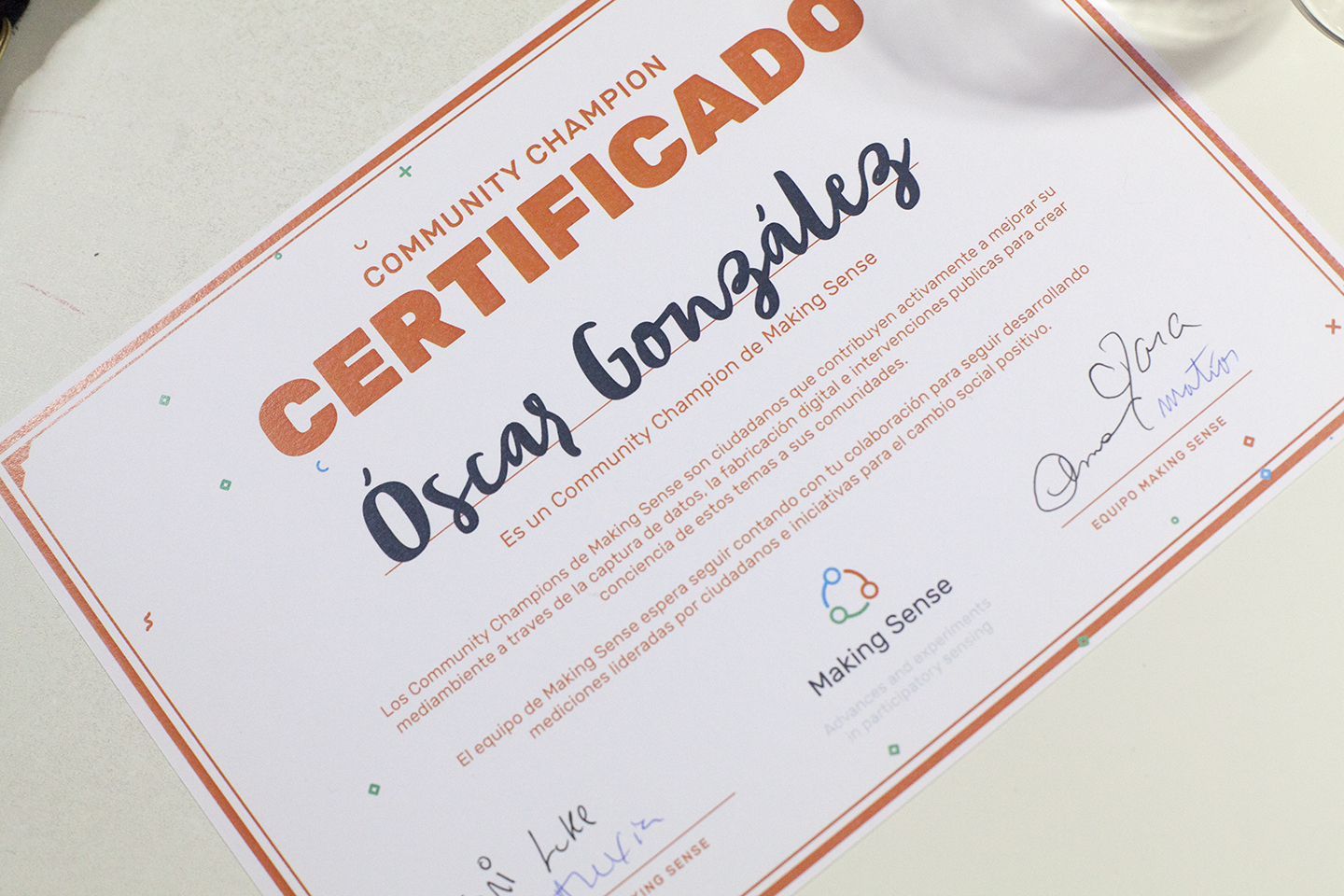 At the end of the session, we celebrated the graduation of the community champions, awarding them each with a diploma.
"The Making Sense Community Champions are citizens who actively contribute to the improvement of their environment through data capture, digital fabrication and public interventions to raise awareness of environmental issues to a wider public".
This is not the end of their experience, it's a new beginning of their involvement in the Making Sense community. As their diploma says, "The Making Sense team looks forward to a continued collaboration on developing citizen-led sensing and initiatives for positive social change".